Portable loop for work - FAQ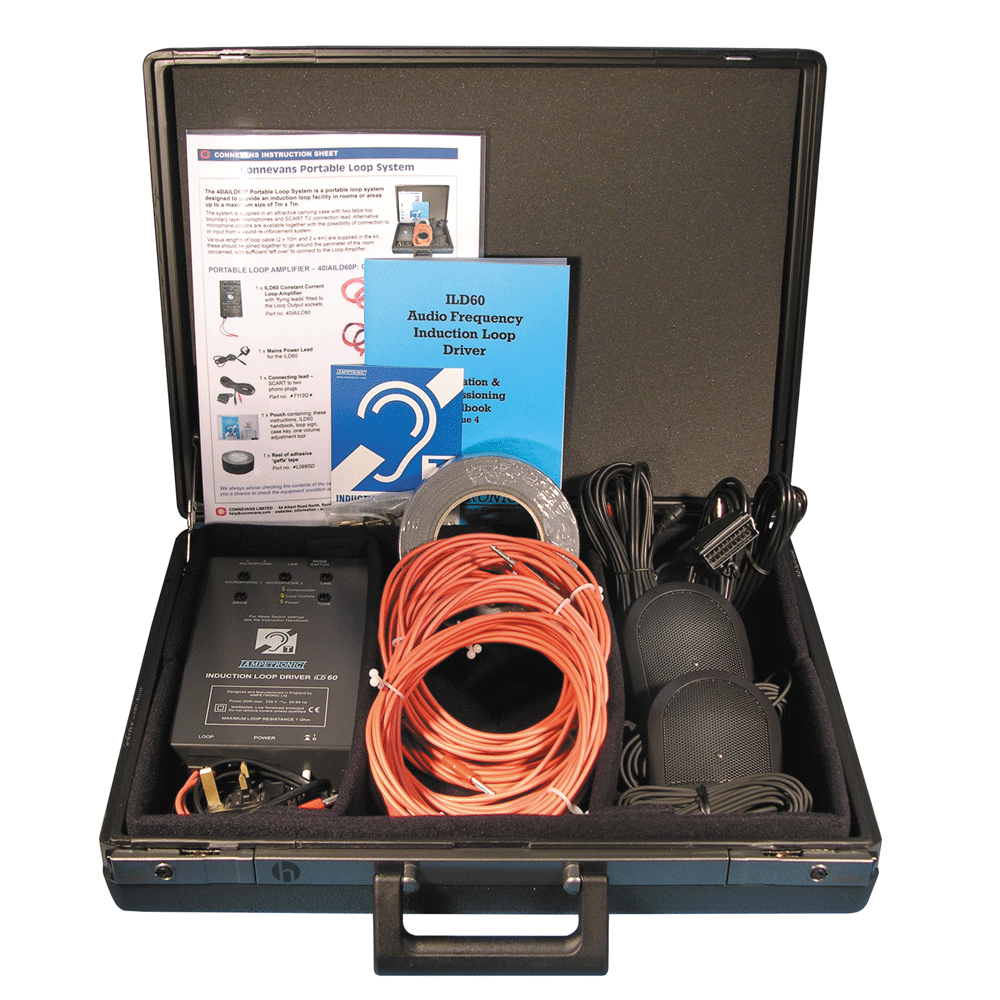 I'm hearing impaired and am supported by access to work. I am in need of a portable loop, I have looked through your catalogue to see which equipment is required for my need when I attend meetings/conference and have found the Connevans ILD100 portable loop kit.
What equipment do you suggest?
The ILD100 portable loop that you found could certainly be used for you to take to meetings, however a portable room loop is more suited for use when there are a number of hearing aid users in the room. Setting up ( & taking down) a portable room loop takes a few minutes - you need to ensure that the loop wire does not provide a trip hazard so the wire would need to be safely taped down and could easily take 1 hour to set up and slightly less to take down. Also the case is quite heavy to carry around. In our view a much better solution would be a radio aid system. Either an an fmGenie or CRM-220. Although a radio aid is more expensive, in use the system is so much more flexible that it is well worth the extra cost.
Our website has a host of information on our systems. For general fmGenie information visit here a general description of how the system works can be found here.
Can I suggest that you browse through the information on the website and then email us with any questions you may have. If you would like to give us a full postal address we can send you printed literature. You mention that you have digital hearing aids, in which case they almost certainly have direct input (please let us know your exact hearing aid model so we can confirm this) - direct input gives a noticeably superior sound quality to T pickup, which is another advantage of using a radio aid. I hope my suggestions help you with making your equipment choice.
To find this page again, search for: FAQHAW02